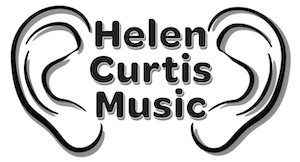 Helen teaches privately from her music room in Mytholmroyd near Hebden Bridge, West Yorkshire. She a very popular local piano teacher who enjoys teaching students of all ages from beginners to advanced and returning pianists. Helen encourages students who wish to play simply for the love of it, for students wishing to take grades, for students who may want a career in music, and for those who want to enhance their mental faculties.
Covid information- Helen is looking forward to a return to in-person lessons from September. This is in line with advice and safety measures set by the government and musicans union. There will remain an online option open to vulnerable students or students for eg, living with vulnerable people.
Helens lessons can cultivate you or your childs musical development in the following ways-
Build a good foundation
Cultivate a good, regular practice routine that is realistic to the student
Learn to enjoy the time at your instrument - its what its all about surely!
Develop confidence and general skill by regular supportive lessons
Learn to read notation, interpet scores and play creatively
Introduce varied music
Learn how to play with other musicians
Learn to play by ear and/or transcribe favourite tunes
Cultivate good technique, tone and colour
Option to work towards grades 1-8
Helen's teaching style is supportive and fun, with plenty of laughs per lesson, yet also constructive with emphasis based on structuring a weekly practice that works best for the student and their life style.
Any queries are warmly welcomed, please get in touch via the contact page
Prices for private tuition
Half hour trial lesson – FREE
£13 – half hr lesson
£19.50 – 45 min lesson
£26 – 1 hr lesson
Reduced temporary rate for people affected financially by Covid-19 - To help people continue their musical journey or to begin in this difficult time
£10 - half hr lesson
£15 - 45 min lesson
£20 - 1 hr lesson
Workshops
Helen is an experienced workshop leader and facilitator, she has a wealth of experience gained from her work as musical director in projects and regular groups. She specialises in Swiss folk/yodelling workshops and is the only specialist teacher of Georgian song in Yorkshire. She is known for her clear and supportive teaching methods, and is very popular. She also hosts specialist teachers from countries such as Georgia plus UK specialists in percussion and song.
To keep up to date with workshop opportunities join the mailing list and if you are interested in booking Helen for a workshop please get in touch for an informal chat and to discuss costs.