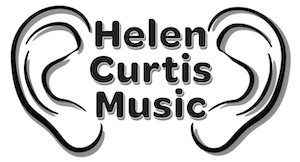 Helen Curtis performs and facilitates workshops at an eclectic variety of events throughout the year. If you wish for more information on any of the following please get in touch via the contact page or join the mailing list to keep up to date with events and things such as new releases.
Events 2020
10th July - Charanga Del Norte, Noche Latina, Saltaire - cancelled
20th June - Charanga Del Norte, British Showcase, London - cancelled
3rd May - Helen's lockdown solo piano performance, 'The Vale Live'
26th April - Student performance, Hebden Bridge piano Festival - cancelled
25th April - Bury Pride, Orixa Bloco - cancelled
2019
30th November - Bolsover Castle, Lantern Parade, Cecil Green Arts, Orixá Bloco
17th November - workshop with Georgian singing master, Malkhaz Erkvanidze, Zarebi
16th November - Charanga Del Norte, Live Recording, Leeds
2nd November - Bury Pride Fundraiser, Prestwich, Orixá Bloco
27th September - 'Celebration of Life' Party, Oakwell Hall, Orixá Bloco
14th September - Commemorative walk and woodland ceremony - National Trust, Hardcastle Crags with Sätteli and sound artist Dan Fox
1st September - 'Singing in Nature' National Trust, Hardcastle Crags, workshop with Sätteli
26th-27th - Glasgow Encontro, Street Bands Festival, Orixá Bloco
19th July - Blue Dot festival with Global Grooves
7th July - Jumble Hole Mill, open air performance with Sätteli and Zarebi
30th June - Handmade Parade, Orixá Bloco
8th June - Spare Parts Festival with Global Grooves
25th May - Todmorden Carnival, Orixá Bloco
10th May - Hebden Bridge Folk Roots, Zarebi
5th May - Charanga Del Norte, Hyde Park Picture House
28th April - Hebden Bridge Piano Festival, student performances
9th March - Denton Carnival with Global Grooves
11th Feb till 8th March - Musical study trip to Salvador, Brazil
16th February - Georgian singing workshop with Malkhaz Erkvanidze - Hebden Bridge
9th February - Swiss folk singing workshop with Sätteli - York
2018
8th Dec - Student piano concert, Yorkshire College of Music and Drama.
24th November - Candomblé performance with Global Grooves
26th October - Lister Park lantern parade with Cecil Green Arts, Orixá Bloco
24th October - Lamplighter Parade, Todmorden, Orixá Bloco
19th-20th October - Musicport, Sätteli - performance and workshop
6th October - Georgian singing workshop with Helen Curtis - Hebden Bridge
7th October - Zarebi at Wainsgate Chapel 5pm
23rd September - Equinox Festival, Sätteli
14-18th August - Musical study trip to Georgia with 'Joyous Host'
14th July - Zarebi at Vrångsholmen, Sweden
7th July - Mytholmroyd Gala, Orixá Bloco
29th June - Cabaret Saltaire, Sätteli
24th June - Handmade Parade, Hebden Bridge, Orixá Bloco
10th June - Land Farm Gardens open air concert and picnic, Zarebi
5th - 6th May - Musicport on the Moors, Sätteli performance and workshop
22nd April - Brazilian dance workshop with Orixá Bloco, Mytholmroyd Community Centre
27th March - Parkinson Lane Primary School, Orixá Bloco workshops
24th March - Octagonal Chapel, Heptonstall, Zarebi
18th March - Brazilian dance workshop with Orixá Bloco, Mytholmroyd Community Centre
10th March - Finding your Voice - Sätteli workshop with Padma Yoga
25th February - Brazilian dance workshop with Orixá Bloco, Mytholmroyd Community Centre
3rd February - Imbolc Festival, Marsden, Orixá Bloco