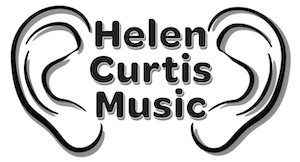 Helen discovered her affinity to rhythm playing piano music written by the Hungarian composer Bela Bartok. She fell in love with this percussive style of piano playing, and was also drawn to the folk roots of his music. It was after this that she began to study percussion, beginning on drum kit and orchestral percussion. After finishing university she became involved with percussion groups, learning and performing Afro based percussion and songs from Cuba and Brazil. Helen gradually immersed herself more and more in the study of this music, traveling to Cuba and Brazil, attending workshops and completing the residential Roots of Brazil course run by One Voice Music. Helen is now a highly respected percussionist, she taught the samba module at Huddersfield University for 2 years, and is an artist with Global Grooves. Helen wrote and directed the music for Creating Carnival 2017 'The Tempest' and founded and directed Orixa Bloco drumming and dance. Helen works with and performs with leading percussionists/instrumentalists in the field.
To hear more of Helen's projects click listen.
Helen is available for performances, workshops or private tuition. Please get in touch via the contact page with enquiries or joing the mailing list for information about events such as performances or workshops.