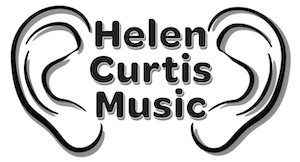 Helen grew up in a musical family where singing and playing instruments around the piano was a popular past-time. Helen formally began her piano studies with Peter Tristram in her home town of Bury, and then went on to study at Leeds College of Music with Mark Fitton and Julian Cima, with whom she still holds a precious mentor relationship.
Helen's playing has developed over the years as she has found her voice and her style. She straddles the world of piano somewhere between classical, improvisation, world/folk and original music. Helen discovered her affinity with rhythm, playing the Hungarian composer Bela Bartok, and subsequently began to immerse herself in playing music from Cuba, travelling there to study further. She joined Sue Miller's Cuban big band at Leeds College of Music and this eventually led to her being asked to perform in one of the UK's leading Pachanga bands Charanga Del Norte.
Helen has given recitals at The Clothworkers Hall in Leeds, Square Chapel in Halifax and Wakefield Catherdral. She has played for degree recitals, exams and diploma's. She was invited by 'The Vale Live' -home to some of UK's most creative minds to perform a solo performance during lockdown.
To hear more of Helen's projects click listen.
For performances or private tuition please get in touch via the contact page, or join the mailing list for information about events such as performances or workshops.