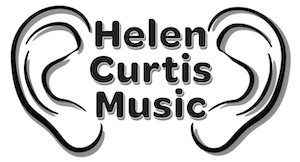 Helen has sung all her life and now specialises in Swiss folk singing, yodelling and Georgian polyphonic folk music. She ran the Leeds U3A choir for many years and covered a wide range of songs from all around the world. Helen has also written her own songs to sing together with her sister Louise.
Helen leads Zarebi women's Georgian choir who are known for the high standard and quality of the music. Professionally Helen sings together with her sister in Sätteli, and often moves people to tears during perfomances.
She delivers exceptional choral workshops and is very open to the idea of unusual locations and outdoor settings, such as singing in nature.
Helen has studied in a variety of other traditions too, including improvisation with Elizabeth Nygård, vocal Alexander Technique with Rachel Adie-Rhodes, Indian vocal masterclasses, and of course Helen has studied extensively with Georgian song-masters.
She previously sang with female jazz quintet Solaris and Georgian folk ensemble Samzeo. She has sung at various events, including at The Howard Assembly Rooms supporting the Warsaw Village Band, at Musicport festival and has been heard on BBC Radio 3 on 'Late Night Junction' with Sätteli.
Helen lends a light touch to her workshops, is very supportive and teaches in a clear and fun manner.
Please get in touch via the contact page with enquiries for workshops or lessons.